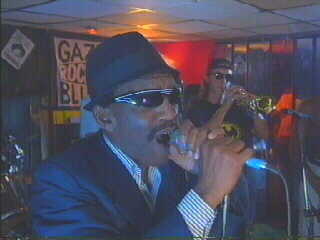 The New Walk Museum and Art Gallery
in Leicester, England will be presenting an exhibition on the life and times of the great
Laurel Aitken
,
"Ska with Laurel,"
from October 2, 2010 through May 8, 2011. According to the museum, the show will:
"...include audiovisual material, stage clothes, photographs, posters and press cuttings, [that] celebrates the life and work of Laurel Aitken, a pioneer of Ska music and one of the first people to popularise Jamaican music in the UK."
This is particularly significant, as Leicester was Laurel's adopted home for 35 years.
Perhaps if you're planning to attend the
2011 London International Ska Festival
, you might find the time to make a day trip up to the East Midlands to catch this exhibit...
+ + + +
Update:
The Jamaica Information Service has issued a
press release
regarding the "Ska with Laurel" exhibition.